Raising Cane's Jabriya Land, 2 St,
Raising Cane's
Jabriya Land, 2 St,
18:00
-
04:00
18:00
-
04:00
18:00
-
04:00
18:00
-
04:00
18:00
-
04:00
18:00
-
04:00
10:00
-
01:00

Hours
Day of the Week
Hours
Mon

18:00

-

04:00

Tue

18:00

-

04:00

Wed

18:00

-

04:00

Thu

18:00

-

04:00

Fri

18:00

-

04:00

Sat

18:00

-

04:00

Sun

10:00

-

01:00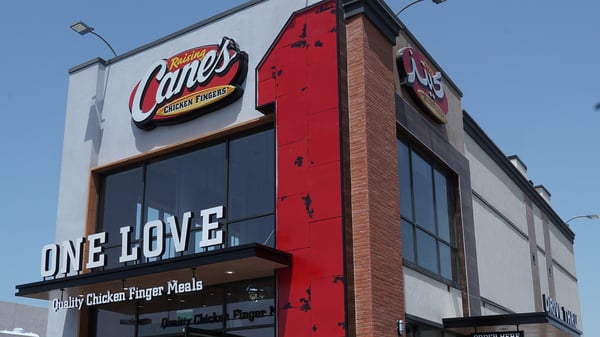 About Raising Cane's
Raising Cane's® is a chicken tenderloin restaurant known for its One Love®, premium chicken tenderloin meals. Raising Cane's uses only highest quality ingredients which are freshly prepared and cooked to order - ensuring a great tasting chicken tenderloin meal served hot and fresh every time. The first Raising Cane's opened in 1996 in Baton Rouge, Louisiana outside of the gates of Louisiana State University. As a young college student, founder, Todd Graves, had a dream of one day opening a restaurant that focused on one thing – serving quality chicken finger meals. Graves wrote a business plan for the restaurant and got the worst grade in the class. The banks would not lend him money. So he took a job as a boilermaker working 90-hour weeks in a Los Angeles refinery to raise his own money. Then he fished commercially for Sockeye Salmon in Alaska, working 20-hour days in dangerous conditions. Finally, he'd saved enough money, so he returned home to Baton Rouge, Louisiana. Graves purchased an old building near Louisiana State University and renovated it himself. The very first Raising Cane's® restaurant, called ""The Mothership,"" opened in 1996. Thanks to everyone who believed in the vision, Raising Cane's now has over 500 restaurants all across the United States. Raising Cane's® opened its first restaurant in the Middle East in September 2015 at The Mall - The Avenues in Kuwait. Since then has grown into several markets within the region Saudi Arabia, Bahrain and UAE.
Frequently Asked Questions